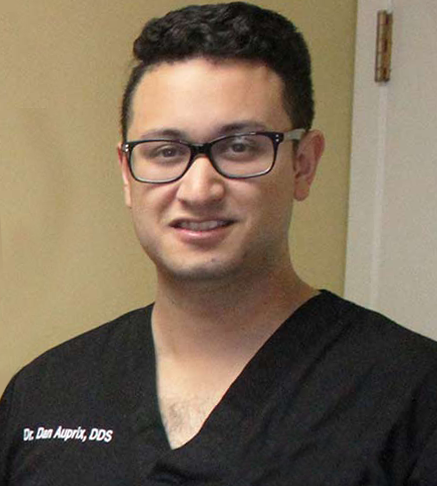 Dan Auprix D.D.S.
Dr. Auprix graduated with Honours in Biopharmaceutical Sciences from the University of Ottawa. During this time, he also completed studies in Biological Sciences in INSA in Lyon, France. He then went on to earn his Doctor of Dental Surgery from the University of Toronto. Dr. Auprix takes a professional yet personalized approach to dentistry. He was born and raised in Ottawa and believes that adding the local touch is an important part of dental care. He focuses on creating patient relationships and taking the time to educate each patient about the best options for them and their families.
Dr. Auprix enjoys traveling and exploring new places. When he's not at work, you can find him play the piano or eating out at local restaurants. He is a big sports fan and often gets side-tracked talking about his favorite teams; the Ottawa Senators and Liverpool FC. Dr. Dan is fluent in English, French, and Vietnamese.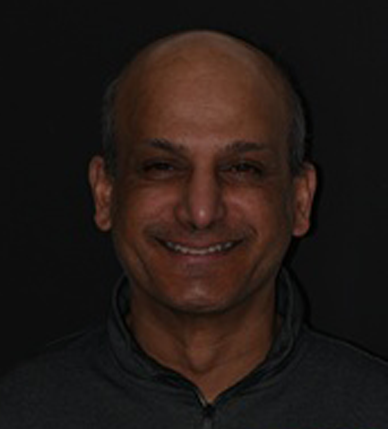 Imran K. Baksh, D.M.D.
Dr. Baksh has been practicing dentistry since 1983 and is a graduate of the University of Manitoba. He strives to introduce new and innovative techniques and technology in the office by discovering new opportunities in continuing education. His motivation is to provide you with a high standard of care that you deserve.
Dr. Baksh practices comprehensive dentistry where he customizes treatment plans and options to your personal needs and priorities. His goal is to give you the best smile you have ever had. Patient comfort is his highest priority. Dr. Baksh brings dentistry to you in a simplified and unique way, with understanding and patience. Since 2001, Dr. Baksh has received extensive training in a variety of orthodontic treatments including braces. He is a Certified Invisalign® Practitioner. He has also received additional training in dental implants. Dr. Baksh is a member of the Ontario Dental Association (ODA) and the Royal College of Dental Surgeons (RCDS).
Dr. Baksh likes to give back to his community by volunteering with various organizations over the years such as The Ottawa Mission, the Dental Health Clinic for Syrian Refugees and the ProBono Dental Program. His passion for soccer has led him to volunteer in various capacities since his move to Kanata in 1996, both on the Board of Kanata Soccer (presently WOSC) as well as coaching youth soccer. Dr. Baksh also continues to enjoy playing soccer with West Ottawa Soccer Club(WOSC), and also enjoys playing hockey, skiing, and biking with his family.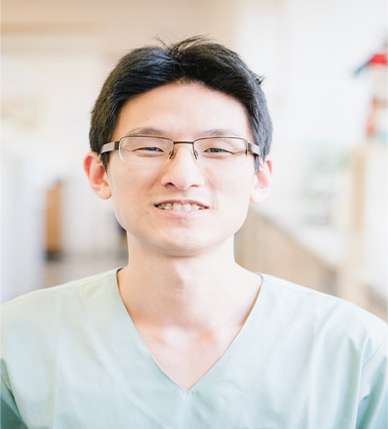 Yi-an Chen, D.D.S.
Dr. Yi-an Chen obtained his Doctor of Dental Surgery degree from the University of Toronto. Prior to his studies in dentistry, he completed both his Honours Bachelor Degree in Science and a Master's Degree in Science at the University of Toronto as well.
Growing up in both Taiwan and Canada, he is fluent in English and Mandarin. In his spare time, Dr. Chen enjoys hiking, cooking, American Football, and spending time with his young family. His favorite jobs are being a dentist and a dad.